With over 30 years of experience with the VW group, Volks Home is certainly capable in looking after your Volkswagen, Skoda or Audi
Volkshome was formed by John and Joy Goodison and commenced trading on July 1 1988. For the first three years we were located just 100m up the road from the current location in a much smaller factory which the business quickly outgrew. In 1991 the move was made to Commercial Drive in Thomastown where the business remains to the present day.
Volkshome has evolved into a business that can service and maintain your brand new Volkswagen Audi Group vehicle, your second hand vehicle and your gracefully ageing classic air cooled vehicle. Many VW repairers have cut their links to the past, but we have not, with over 60 years of combined experience at our disposal. The dedicated staff at Volkshome love nothing more than a day where you build an engine for a 1950's classic VW in the morning and complete logbook services and DSG transmission services on late model VW's Audi's and Skoda's in the afternoon.
To find out more about our work, or to book your VW in with us for repairs, talk to one of our staff today!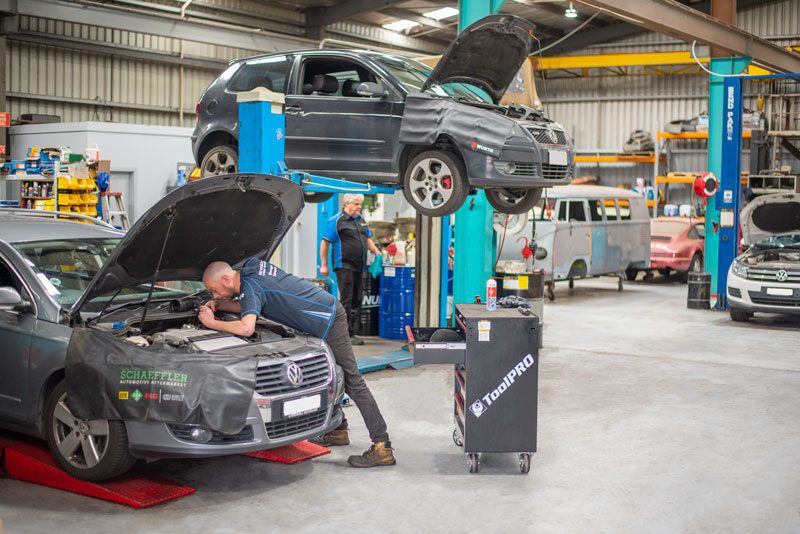 LOGBOOK SERVICING
Every new vehicle bought today comes with a warranty, protecting the owner from certain unanticipated expenses early in the vehicle's life. To keep your warranty in place as long as possible, you're expected to have your vehicle serviced regularly by a reputable mechanic.
At Volkshome we can conduct logbook servicing for all makes and models of petrol and diesel powered vehicles from the Volkswagen family, warning you of any developing mechanical faults and giving you the peace of mind of an intact warranty.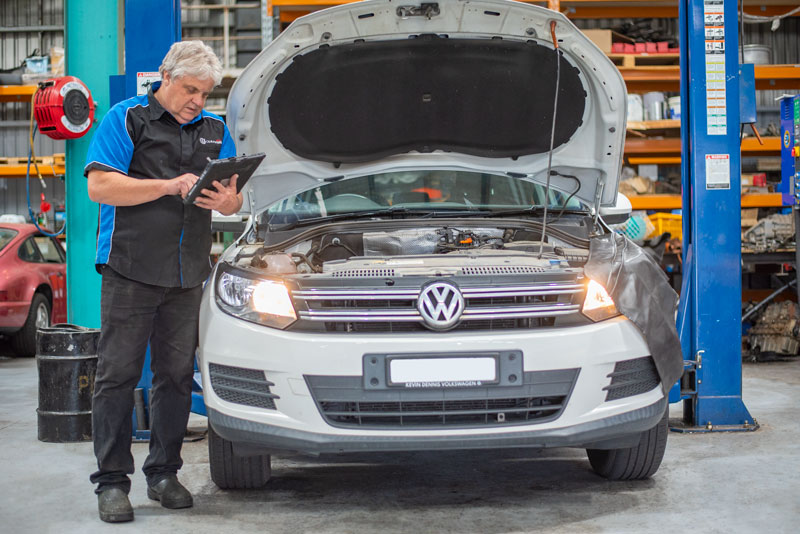 VEHICLE INSPECTIONS
Buying a second-hand vehicle can be more complicated than it looks. More often than not, the low price on that decent looking used car is too good to be true, with serious mechanical problems under the hood that become your problems once money changes hands.
Before sealing the deal on your next used car purchase, have it brought to us for a pre-purchase inspection. Our mechanics will make sure the vehicle is everything the seller tells you it is, and let you know of any problems under the hood. We can also conduct pre-trip inspections, to ensure your vehicle's ready for your next driving holiday.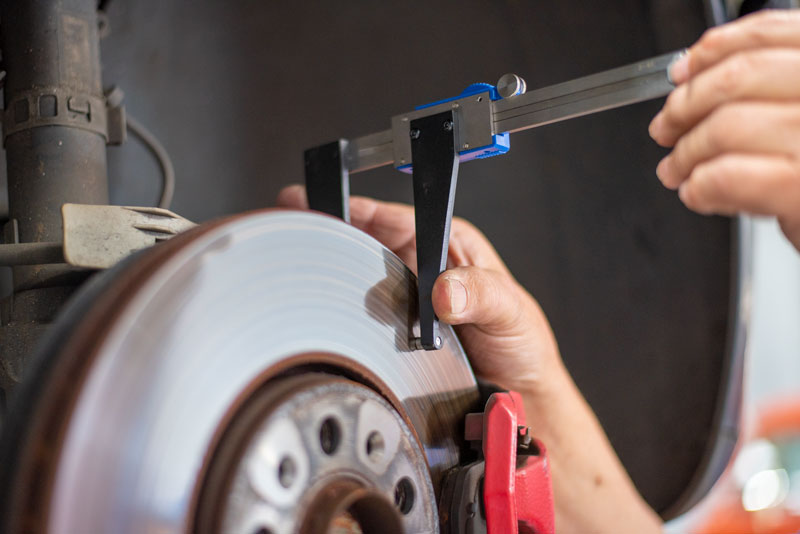 BRAKE REPAIRS
The effectiveness of your brakes often make the difference between a sudden emergency stop and a costly trip to a smash repairer. Your brakes are also one of the areas of your vehicle more susceptible to wear and tear, especially given the stop-and-start nature of city driving in Melbourne.
We can provide a range of services to keep your brake systems in top condition, from replacement pads, discs and drums to machining of existing parts for added value for money. We can also check your brake pedal and hydraulics for faults that might dampen your vehicle's stopping power.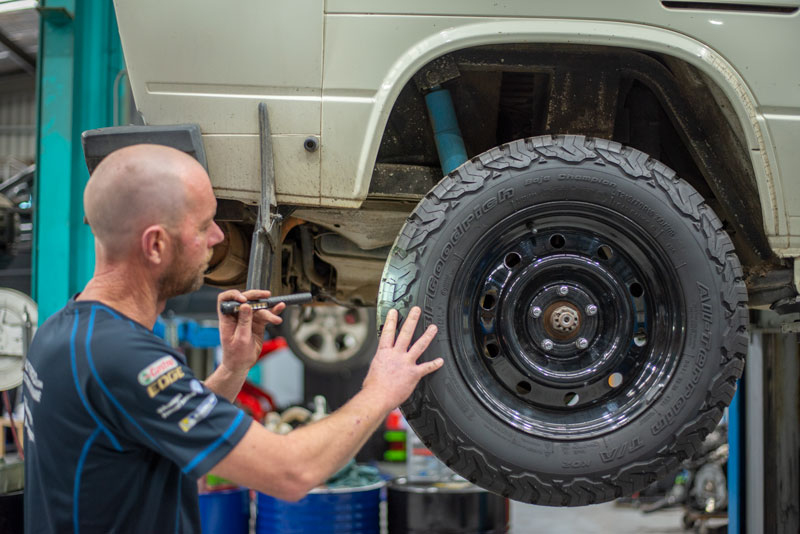 STEERING & SUSPENSION
Understeer, body roll, and other handling or ride comfort issues are symptomatic of wear and tear affecting your vehicle's steering and suspension systems.
We offer customers a comprehensive servicing of their steering and suspension systems, covering replacement shock absorbers, car springs and bushing for your suspension to power steering repairs, fitting, balancing and alignment of new tyres and more.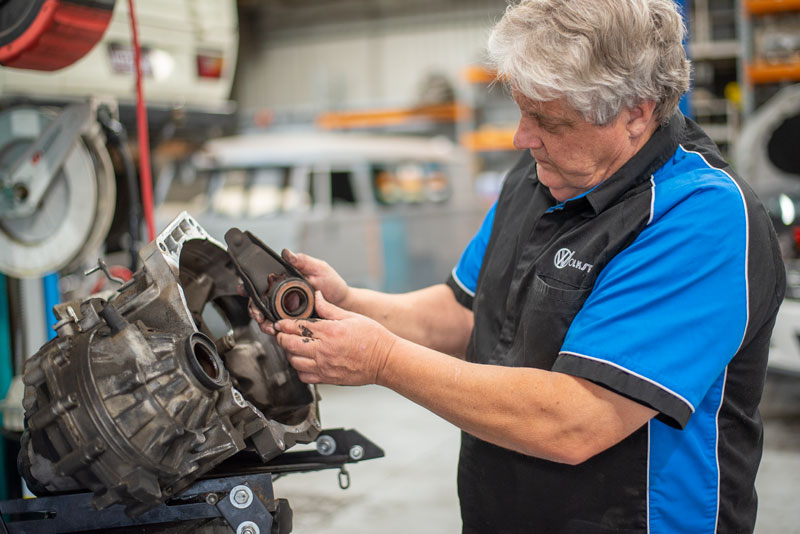 CLUTCH & TRANSMISSION
Problems changing gear or staying in gear on the road, coupled with strange noises from underneath the vehicle, are common symptoms of trouble in your vehicle's transmission. These can quickly become very costly rebuilds if left unchecked.
At Volkshome we can offer customers servicing, repairs and replacement of all manual transmissions, as well as servicing of your vehicle's CV joints for smoother power delivery to the wheels.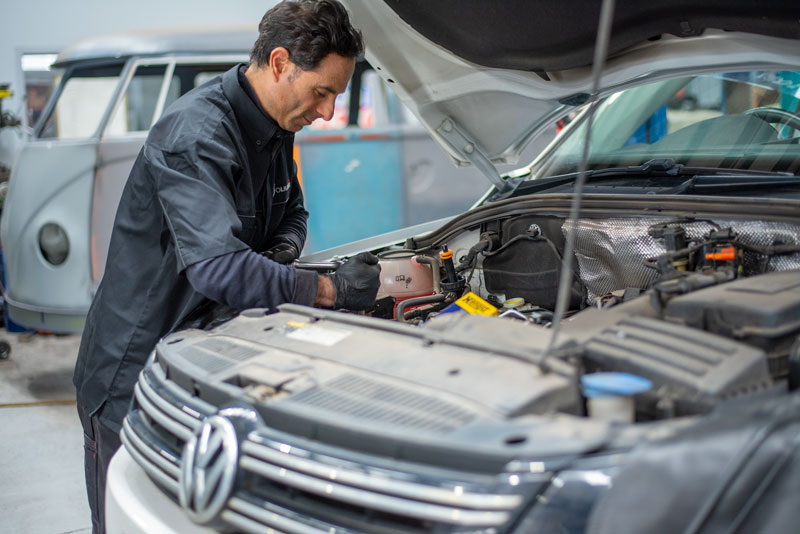 ENGINE REPAIRS
Your engine is your vehicle's beating heart, with any issues here seriously hampering your vehicle's performance and fuel efficiency.
We provide a range of engine services for your vehicle, from engine reconditioning and testing to repairs for cylinder heads and camshafts, as well as EFI diagnostics to optimise your fuel injection systems.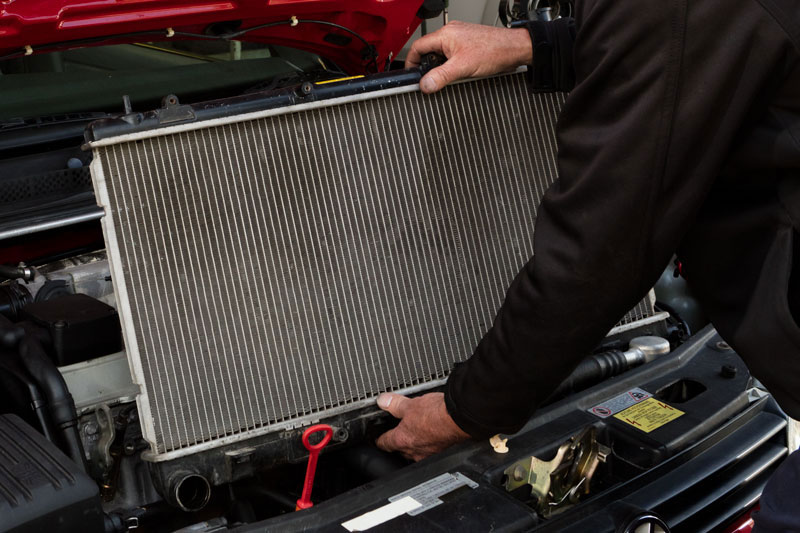 RADIATORS & COOLING
Driving in the summer months can be uncomfortable without a working air conditioning system, to say the least. What isn't as well appreciated is that most of the wear and tear your vehicle's air con suffers is done through the winter months, when air con might only be used to demist your windows. The cold and the infrequent use combine to harden your air con's hosing and seals, leading to leaks that sap your air con's ability to cool.
We can check your air con for leaks, as well as re-gas your system with the refrigerants it needs to keep your vehicle cool, all in accordance with ARC standards.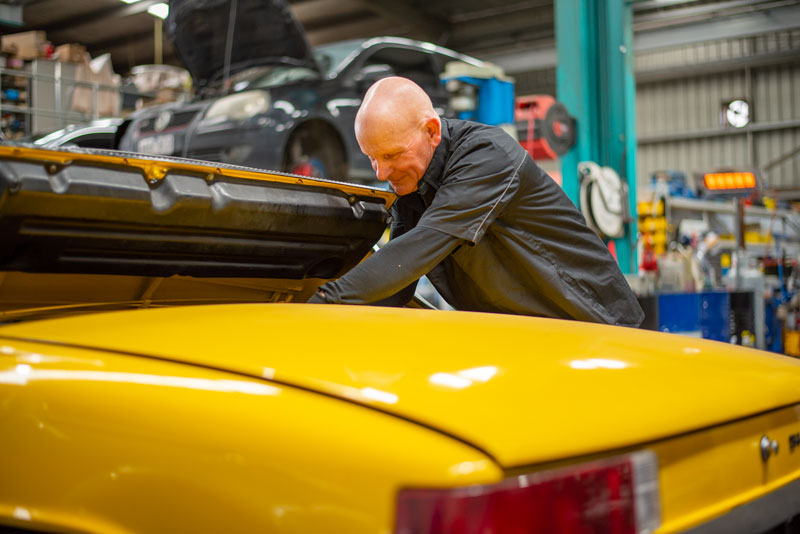 OTHER SERVICES
Volkshome offers customers a range of additional services, including:
supply of tyres for all passenger cars
speciality repairs for classic cars
courtesy car available on request
third-party windscreen replacement and towing
and much more